No hassle easy dumpster rental
Affordable prices with no hidden fees
Friendly team members
Fast delivery and pickup
Satisfied customers
Call (657) 425-0756 Now
Each year, 239 million metric tonnes of debris are produced in the United States. This debris causes major environmental risks if it is not properly disposed of. You may help the environment by using a reputable dumpster rental company to help you with your company's waste. However, renting a dumpster has a lot of other advantages for business owners.
Would you like to know more about the benefits of using a dumpster rental service for your company? Here are the top seven reasons why renting a dumpster for your business is a good idea: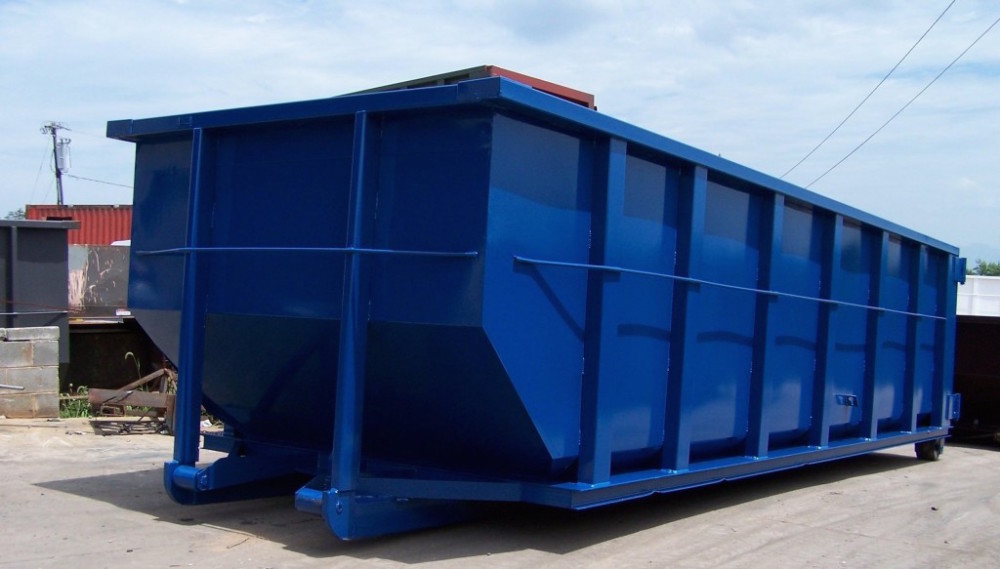 1. Keep a Clean Workplace
Firstly, a dumpster rental makes it simpler to maintain a tidy workplace. It can be challenging to operate in a cluttered area when debris is allowed to accumulate. Remodeling projects, for example, generate a lot of waste quickly.
You may dispose of the junk from your work as you go if you rent a dumpster. This makes it simpler to maintain a workspace that is suitable for work and is clean.
2. Stay compliant.
Many businesses are unaware that certain items cannot be disposed of in a dumpster. Not following these rules and regulations could result in penalties for your business, whether it involves hazardous or dangerous goods.
What you may and may not put in the dumpster will be made clear to you when you hire a dumpster rental provider. By doing this, you can maintain compliance and avoid incurring costly penalties for errors.
Companies that hire dumpsters are also aware of the right ways to dispose of waste, so when they remove your rubbish, they will do so in compliance with the law.
3. A safer job site
Dumpster rentals not only make the workplace cleaner, but they also make the job site safer. There are several hazardous products that can pose safety risks for you and your staff, whether you work on a construction site or are managing a remodel for your business.
For instance, during building remodels, it may be necessary to get rid of sharp or large things. It's crucial to rapidly get rid of them rather than letting them build up so they can cause harm. When you have a dumpster rental on site, you can dispose of these items immediately to make your workplace safer.
Additionally, it can reduce your risk of legal action. If someone were to get hurt on a piece of debris, they might sue you because your job site wasn't cleaned up well. You may safeguard your business financially by renting a dumpster and promptly removing the debris from your job site.
4. Versatile Waste Disposal
You may dispose of junk in more creative ways when you use a professional dumpster rental company. There are restrictions on what can be thrown out, as was previously mentioned. Nevertheless, you may rent dumpsters that can hold particular kinds of waste, whether it's demolition debris, used furniture, or anything else.
You can find a dumpster rental business that will make this process safe if you need to get rid of hazardous materials. No matter what you need to get rid of, a dumpster rental can help!
5. Eco-Friendly
Using a dumpster rental for your business also gives you an environmentally friendly way to get rid of junk. You can pick up and get rid of more trash in one trip when you use a dumpster. You can reduce your CO2 emissions because you won't have to make numerous trips back and forth to a landfill.
Additionally, waste is properly managed in a dump or landfill. They are knowledgeable on how to dispose of various forms of waste, so your junk disposal won't result in higher CO2 emissions. Although there are many other methods to do it, this is a straightforward strategy to lessen the carbon footprint of your business.
It is also easier to determine which things can be recycled or repurposed when you use a dumpster rental. Before you start your project, you can talk to the company that rented you the dumpster about ways to cut down on waste.
6. Effective Job Site
Also, by renting a dumpster, your job site can operate more successfully. It is simple for waste to collect in various places on your job site if you don't have a dumpster for it.
However, having a dumpster at your place of business gives workers and staff a specific location to dispose of junk. This greatly improves the productivity and efficiency of the junk disposal process.
Additionally, fewer trips to the disposal location will be necessary. You may want to use a dumpster to hold all of your waste in one place rather than using numerous little containers that need to be cleaned out on a regular basis.
7. Simple and convenient
Finally, renting a dumpster is the most simple and straightforward approach to getting rid of junk from your company.
Simply gather your waste and place it in the dumpster; your dumpster rental business will take care of the rest. Everything will be removed from your job site, and they'll make sure it's disposed of appropriately.
You may get peace of mind as a result of this convenience. Your job site will be safer and less likely to have harmful products lying around, which will lower the likelihood of accidents and shield you from liability.
Find a Dumpster Rental Near Me
Finding a dumpster rental company can benefit any business, regardless of industry. It is a more convenient way to dispose of waste, as well as being better for the environment and aiding in the maintenance of a clean workplace.
Dumpster HQ Santa Ana can assist you in your search for the best dumpster rental company in California. Contact our team today to learn more about our services and to receive a free dumpster rental quote!
No hassle easy dumpster rental
Affordable prices with no hidden fees
Friendly team members
Fast delivery and pickup
Satisfied customers
Call (657) 425-0756 Now