Easily Rent a Dumpster Today
No hassle easy dumpster rental
Affordable prices with no hidden fees
Friendly team members
Fast delivery and pickup
Satisfied customers
Call (657) 425-0756 Now
Welcome to Dumpster HQ Santa Ana, the leader in waste removal solutions in your area.
There is no such thing as a too-small or too-big project for our cleaning services, as we offer all dumpster-size options.
Dumpster HQ Santa Ana is a family-owned and operated business that provides same-day service to meet your dumpster rental needs. We are proud to say that we have served both homeowners and contractors in the Santa Ana area for over 20 years. In addition, we are a fully licenced and insured company. Our services are fast and reliable, with great schedules for home cleanups and renovations. You fill it, we spill it!
GET ALL YOUR QUESTIONS ANSWERED NOW, CALL (657) 425-0756
What can you expect from our dumpster rental company?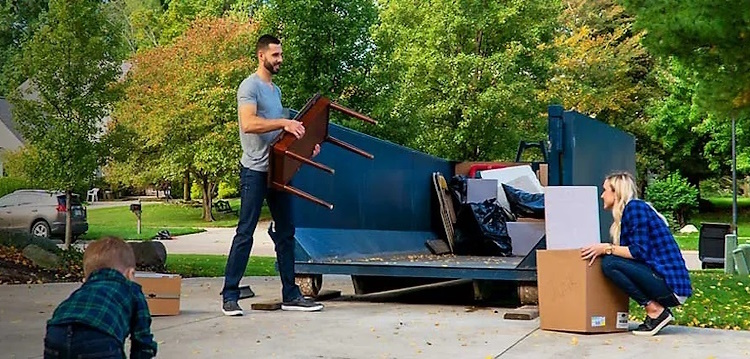 Clean Dumpsters
We take pride in our reputation in Santa Ana, CA. After developing strong customer relationships, we maintain our professionalism by ensuring that our dumpster rentals are always clean for all our clients.
On-Time Junk Disposal Service
As soon as you call us at (657) 425-0756, we can set an appointment window to accommodate your junk disposal needs. Once everything is signed and agreed upon, we will deliver the dumpster to your location. Our drivers and haulers are always courteous and respectful. They will deliver on time and preserve your driveway.
Upfront Rates
Our price is based on the size of your selected dumpster and the type of junk we will be collecting. All requirements and agreements will be discussed during the booking phone call, in which we will provide you with an all-inclusive price.
Junk Disposals
Attics, garages, basements, sheds, and barns are just some of the spaces or areas that can fill up with clutter and junk. Dumpster HQ Santa Ana works with homeowners and realtors to help clean out every space in their vicinity. We assure you that our employees, equipment, dumpster units, and hauling fleet are well-trained to perform waste disposal operations of all types.
Large Inventory of Dumpsters
One of the difficulties in serving homeowners is that you never really know how crowded and narrow a place is until you try to fill a dumpster in it. Luckily, our rental company provides solutions to problems just like these.
We assist homeowners in securing a permit if they can only leave the dumpster on public property. We also have smaller trucks that are designed to get into small areas and narrow driveways. We offer competitive rates that will surely meet your needs without harming your bank account. We do not have any hidden fees or charges; costs and final price are transparent!
Demolitions
We are a proud Santa Ana company that has been partnering with different contractors and homeowners in California for many years. We have worked throughout the city of Santa Ana, providing services not just to contractors but to residential and commercial property owners as well. We also work with roofing companies, and we diligently provide the necessary dumpsters for our affiliated roofers.
GET ALL YOUR QUESTIONS ANSWERED NOW, CALL (657) 425-0756
Explore Your Dumpster Options at Dumpster HQ Santa Ana Service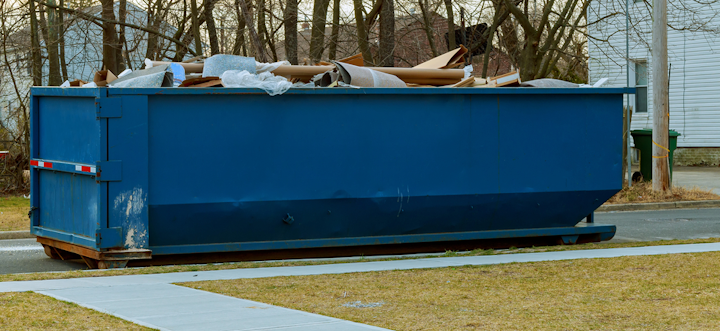 Commercial Dumpsters
Available container sizes: 10-yard to 40-yard
Commercial dumpsters are often used for recurring or scheduled waste disposal tasks. They are also great for short-term rentals, as they only help you manage the extra waste on small projects like cleanouts, renovations, and small events.
Open-Top Dumpsters
Available container sizes: 10-yard to 40-yard
These are also commonly known as roll-off dumpsters, and they are great for a wide range of waste needs. If you have a business or your neighbourhood generates a significant amount of trash on a recurring basis, this is the most cost-efficient selection you can get. They are also common for short-term rentals because of their capacity, and they are often rented out by demolition companies.
Great Dumpsters
Our company has a limited number of great dumpsters that are constantly rented out by establishments that consistently produce a significant amount of paper and cardboard waste. Here is a short list of the types of establishments that generate so much paper trash:
Restaurants and Bars
Supermarkets and Grocery Stores
Shopping Malls
Shipping and Distribution Companies
Hotel and Hospitality Establishments
Healthcare
Roll-off Dumpster Sizes

10-yard roll-off dumpster containers
These dumpsters are approximately 6 feet wide by 12 feet long and 3 feet high.
That 10-yard dumpster is a perfect choice when you have limited waste to discard from your property or business. The 10-yard dumpster is transported by a smaller truck. It has a smaller footprint than most dumpsters on the market. This is recommended for garage cleanout and attic projects, a small landscaping job, dirt, compost, or scrap disposal, fencing material, and yard cleanup.
20-yard roll-off dumpster containers
These are approximately 8 feet wide by 24 feet long and 5 feet high.
A 20-yard roll-off dumpster rental best fits special projects where space is tight. 20-yard dumpsters are frequently used by household owners and contractors in Santa Ana who are currently working on small to medium-scale renovations, junk removal, landscaping jobs, home remodeling, kitchen remodels or renovations, backyard cleanouts, and roofing work.
30-yard roll-off dumpster containers
These dumpsters are approximately 8 feet wide by 24 feet long and 6 feet high.
This dumpster size is best when you are dealing with a larger project, but it's not possible for you to get a dumpster that consumes too much space at your project site either. If you are not working in Santa Ana on a real large-scale remodelling or renovation project, furniture, carpet, or cabinet disposal, or multiple home improvement projects, then this size of dumpster rental will get the job done perfectly.
At times, just a little more room is all you need to complete your waste disposal project. Renting a 30 yard dumpster is a wise choice for you in this case, and it will guarantee that you have a dumpster with sufficient room for a backyard remodelling or home clean up project.
40-yard roll-off dumpster containers
These are approximately 8 feet wide by 22 feet long and 8 feet high.
If you are working on a big job in CA and you believe that you should have a maximum amount of waste removal space required, this 40-yard dumpster rental is the best size to pick. This roll-off dumpster size is able to handle a full house cleanout or dispose of the debris accumulated from an extensive remodelling project. It can even carry trees or construction debris from a bathroom remodelling project.
So rent only the size you need and save space and money. We can deliver and pick up even if no one is home. We are knowledgeable of all local permit and placement regulations in Santa Ana, and this will be taken care of for you.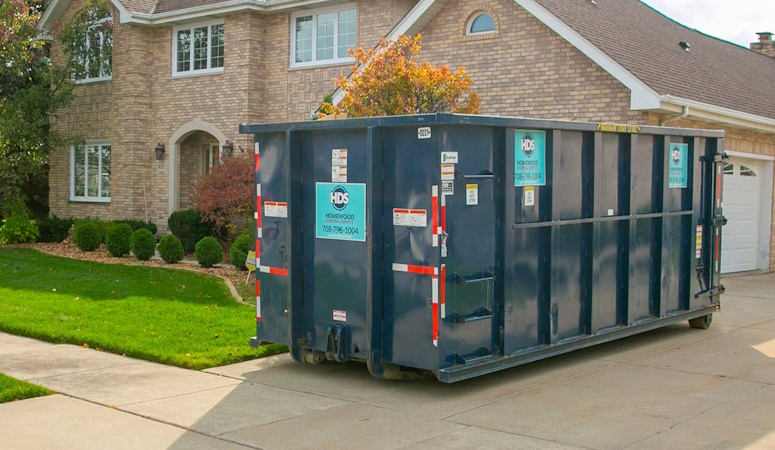 Interested in renting a dumpster container? here is our company's simple process:
#1: Book a no-obligation appointment, or you may contact us at (657) 425-0756. You can call us to finish all the paperwork, or we can deliver it to you with the dumpster. We offer same-day deliveries, and our drivers and haulers will contact you 30 minutes before the scheduled arrival time window.
#2: Once the dumpster is full, we will remove and haul the unit wherever it is located, load it on our truck, clean up the area where the dumpster was located, and drag the junk away from your sight.
#3: As soon as the dumpster is hauled away, we will be assessing the content of the unit. One man's trash is another man's treasure. We do our best to work with recycling plants and donate reusable materials as much as we can. When you avail of our services at Dumpster HQ Santa Ana, you are not just keeping your homes and establishments clean; you also give back to the community of Santa Ana, California.
So if you need to schedule a few bins or a roll-off dumpster rental near me to dispose of your refuse, call (657) 425-0756 today, and all your waste management questions will be answered promptly. It does not matter if it is restaurant litter, metallic parts, backyard debris (even trees or branches), furniture, cabinets, or carpet items; bricks; electronics; domestic appliances; roofing waste; compost; or scrap; we will take it all away for you.
Our team of waste management experts is eager to help you or your business clear up the trash and recycle it before it reaches the landfill. Would you like to speak over the phone with our personnel?
Dumpsters are designed for various waste types, including household junk, construction debris, furniture, appliances, yard waste, and renovation materials. We offer a convenient solution for disposal, promoting efficient waste management. However, hazardous materials, liquids, and electronic waste should never be placed in dumpsters due to environmental and safety concerns.
Feel free to give us a call at (657) 425-0756!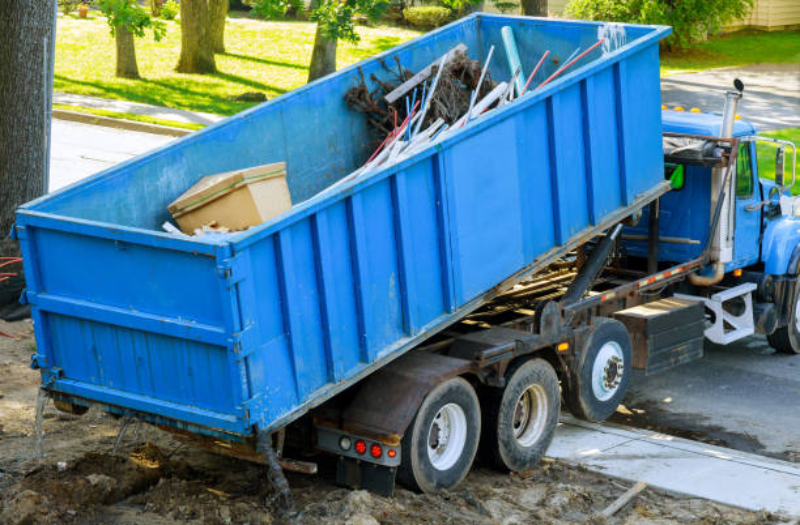 We also provide service to the following cities in California near Santa Ana: Irvine, Silverado, Corona, Norco, Fullerton, Compton, Cerritos, Whittier, Brea, Yorba Linda, Garden Grove, Beverly Hills, Lake Forest, Mission Viejo, Laguna Beach.
Here are some of the corresponding zip codes we cover: 92602, 92603, 92604, 92606, 92610, 92612, 92614, 92616 92617, 92676, 92877, 92878, 92879, 92880, 92881, 92882, 92883, 92821, 92822, 92823, 92886.
No hassle easy dumpster rental
Affordable prices with no hidden fees
Friendly team members
Fast delivery and pickup
Satisfied customers
Call (657) 425-0756 Now