No hassle easy dumpster rental
Affordable prices with no hidden fees
Friendly team members
Fast delivery and pickup
Satisfied customers
Call (657) 425-0756 Now
Q. What Are Your Options For Dumpster Sizes?
A: For example, we have residential dumpsters ranging in size from 10 cubic yards to 40 cubic yards. We also provide commercial dumpster containers in 2, 4, 6, and 8 cubic yards in several of our service regions. There is a dumpster for any job, no matter how big or small.
Q. What Is The Procedure For Renting A Dumpster in Dumpster HQ Santa Ana?
A: All you need to do is make a simple phone call at (657) 425-0756. In a matter of minutes, a member of our customer service team can guide you through the process of selecting a dumpster size and placing your order.
A: To put it another way, the cost of the dumpster depends on its size, weight, and rental time. Local taxes and levies also play a role in determining the final price. To put it another way, the cost of renting a dumpster is highly dependent on factors like your unique location and order details. We offer flat-rate pricing on every one of the dumpster sizes, no matter where you are or how much trash you have to get rid of.
Q. What Is The Optimal Dumpster Size?
A: It's important to know what kind of waste you'll be disposing of before deciding on the correct dumpster size for the project. Describe your project to our customer service representatives so they can assist you in selecting the appropriate dumpster.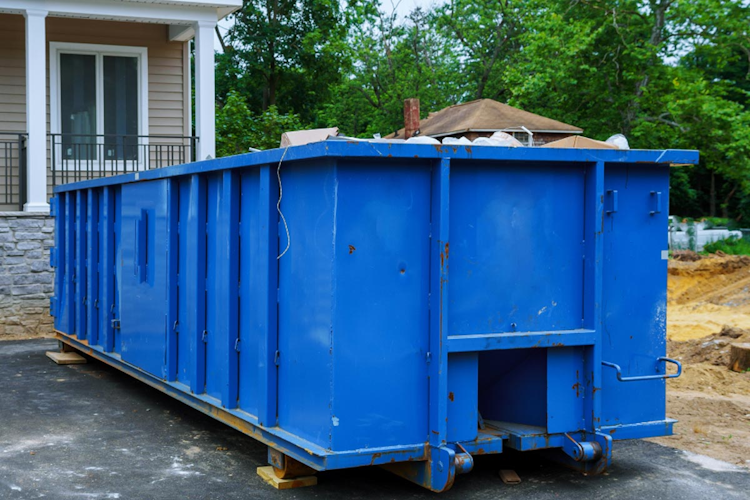 Q. Is There A Weight Restriction On The Dumpster I Rent?
A: The weight limit on every one of our dumpster models shows the maximum quantity of waste that may be thrown away without going above the initial pricing quote. If you go over your weight limit, you'll have to pay an extra charge. In order to figure out the approximate weight of your trash, you can use our weight calculators.
Q. What Can And Can't I Throw Away In A Trash Can?
A: The dumpster can be used for a wide range of things, including domestic junk and building debris. Our dumpsters do not accept any flammable, poisonous, or otherwise dangerous waste.
Q. Is There A Door On My Dumpster?
A: Items that are too heavy to throw over the side can be emptied into the dumpster by opening the door. The door is on the end of the vehicle that comes off first. There should be at least 8 feet between you and the dumpster in order to fully open the door.
Q. When It Comes To Dumpster Loading, Is There An Ideal Way To Go About It?
A: If possible, try to fill a dumpster equally. Because of this, you can fit more trash inside and avoid overfilling the dumpster. Dumpsters can be unsafe for haulers to pick up if there are any items hanging over the sides or protruding above the container's roof. Please be aware that if the container is overfilled, you may be charged an extra price.
Q. Are Dumpsters Required To Have A Permit?
A: Dumpster permits are only required if you plan to have your dumpster placed on a public street or other area of public property. Before placing your order, one of our customer service specialists would be able to notify you if a permit is required.
Q. Can A Dumpster Be Placed On An Incline?
A: A dumpster can be placed on an incline as long as the ground is level and the slope is less than 15%. Whether or not your driveway requires a parking brake is an excellent way to determine whether or not a dumpster may be placed there. Be mindful that the driver's decision as to whether or not your driveway is a safety threat rests solely with him or her.
Q. How Much Space Is Required?
A: In order for our delivery trucks to reach the location where you want a dumpster placed, we require a clear path of at least 60 feet in length and 10.5 feet in width. Overhead clearance is also required to raise the back of the truck and roll a dumpster off.
we hope that this Dumpster Rental FAQ has provided you with comprehensive insights into the services offered by Dumpster HQ in Santa Ana. Whether you're a homeowner tackling a renovation project, a business owner in need of efficient waste management, or anyone looking for convenient and affordable dumpster rental solutions, we are here to cater to your needs.
No hassle easy dumpster rental
Affordable prices with no hidden fees
Friendly team members
Fast delivery and pickup
Satisfied customers
Call (657) 425-0756 Now